In Back to Earth,Juma joins the discussion of women's reproductive rights and the importance of bringing mental health to the front line. Let this book be a reminder that you too can transform your deepest wounds into the greatest power.

Back to Earth is also available on Amazon.
Customer Reviews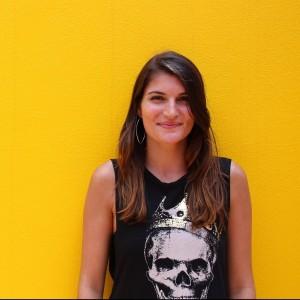 A
10/31/2022
Amánda

Portugal
A book that speaks beyond words
This book uncovers so many layers of the human experience: love, loss, grief, betrayal, hope, trust, and joy. Each page is a work of art. The words and illustrations felt so beautifully woven with my own experiences and reflections, mirrored in Juma's voice. It's a collection I feel I can re-read over time when I'm in different phases of my journey through transformation and change. Juma's poetry is so inspiring to me, and the way that the phases of transformation unfold remind me of the blessings of our shared humanity. This is a book for your own exploration, and would make a special gift to those you love.
Write a Letter to Your Grief
This special edition of Back to Earth includes a sheet of cotton paper infused with flower seeds
After writing a letter to your grief, soak the paper overnight, and offer it back to the earth by putting the paper into a pot with soil.

Water the soil with fresh water and make sure to keep it moist at all times. Place the pot somewhere bright and warm to grow.

The seeds of potential will start germinating soon and be turned into flowers. Remember, everything lost comes back in another form.
social media
Let's connnect
If you'd like to read more, I created a TikTok account dedicated to my poetry.
Follow me
You may also like
Prophsee Classic
A handmade vegan leather journal with blank pages, carefully designed to invite your words and poetry into paper.
View